Your wedding day is one of the most special occasions of your life, which means you should feel more beautiful than you ever have before. Use this guide to gain inspiration for your wedding hairstyle so you can achieve your ideal bridal look: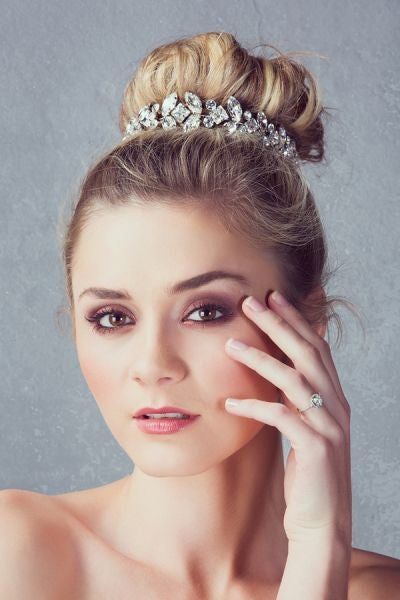 A Chic Ponytail
You do not have to go for an elaborate hairstyle to look beautiful on your wedding day. If you want to keep your wedding hair simple, you should ask your hairstylist to give you a sleek, chic ponytail. Whether you want it high and straight or low with some loose, romantic curls, the right kind of ponytail can complement any wedding dress.
A Romantic Chignon
If you want to add more romance to your wedding hair, you should consider asking your hairstylist for a romantic chignon. With a few perfectly placed curls, this stylish bun helps you look and feel your best on your big day.
Long, Loose Waves
Long, loose waves are a beautiful way to enhance your dress. You do not have to have an up-do to create a stunning bridal aesthetic. If you prefer to wear your hair down, you should ask the stylist at the hair salon near Marlton to create some long, loose waves that will add a whimsical feeling to your overall wedding look.
A Ballerina Bun
Ask your hairstylist to gather your hair together into a stylish ballerina bun at the top of your head for a classic, timeless look. A ballerina bun is the perfect complement to a veil or a headpiece for your wedding. You can even top it off with a flower or a unique braid to put more of your personality into your look.
Half-Up, Half-Down
This classic look works for brides with long or short hair. Whether you want to enhance the hairstyle with some curls, place a beautiful flower at the crown of your head, or create the perfect place from which to hang your veil, this style is perfect for any kind of wedding.