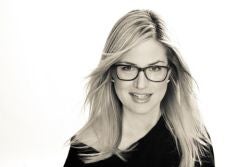 Lotus Salon is one of the top hair salons in Marlton because we know how to give our customers exactly what they want. We combine skill and communication to ensure that every client leaves the salon happy. Keep reading to learn more about the salon and why you should turn to us for all of your beauty needs:
Tara Bernardini and Nicholas Clark started Lotus Salon in 2011 on the foundation of departmentalization. Lotus Salon does not mass-produce hairstyles like other salons. Instead, we highly educate all of our stylists and create a forward-thinking atmosphere that allows for growth and creativity. When our hairstylists can thrive, they can offer the best services.
All of our stylists and colorists always know about the newest techniques and technologies that allow us to give our clients the styles they want. The team at Lotus Salon is completely dedicated to helping each and every client look and feel their best.