If you've recently gotten hair extensions at a hair salon near Marlton , you may want some advice on how to care for them. Hair extensions are a simple, convenient way to turn a short haircut or a bob haircut into a medium hairstyle or very long hair. Extensions can last a long time if they are properly cared for. Continue reading for a few helpful tips on how to care for your new hair extensions.
Use the Right Brush and Hair Products
You should always use a small bristle brush for your hair extensions, and brush them at least two times a day, and before you shampoo your hair. Begin brushing at the ends of your hair, and detangle your hair working upwards from the ends to your scalp. The extensions should always be kept tangle-free around the roots to make sure that they stay un-matted and connected to your scalp. Use sulfate-free shampoo when washing your extensions, to make sure that they don't dry out. Do not use conditioner on the bonds or tape of your extensions.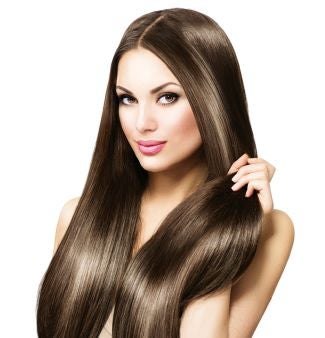 Visit Your Hair Salon Regularly for Maintenance
The hairstylists at your local hair salon can give you advice on maintaining your hair extensions. You should visit them regularly for maintenance, and consult them before using hair color on your hair extensions. They can also assist you in new and different haircuts and hairstyles for your hair extensions. Your hairstylist will also perform maintenance checks, trim loose ends, and make sure that your hair extensions remain untangled.
Protect Your Hair While You're Sleeping
Always dry your hair before going to bed. The best hairstyle to sleep in when you have hair extensions is a low ponytail or a loose braid. Keeping your hair tied up at night is very important, as it keeps it from becoming tangled, matted, or unruly if you move around a lot in your sleep.