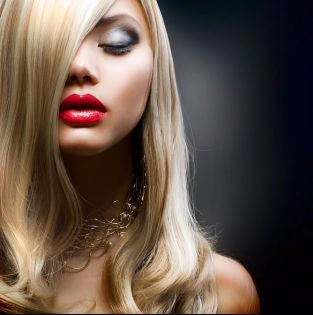 If you are looking to add volume and length to your hair, hair extensions in Marlton may be right for you. Hair extensions offer longer, more voluminous hair in just a visit to the salon. There are a variety of different types of hair extensions, so it can be difficult to decide which type is best for you. This article will highlight some of the most popular types of hair extensions and how each one may suit your needs.
Bonded Hair Extensions
Fusion or bonded hair extensions, such as Great Lengths and Hairdreams, are fused to your natural hair using heat. The strands have a bonding agent, such as glue, at the tip of each strand. Once heated, the strand is applied to your natural hair and attached together by applying pressure. Since these types of extensions are individually added, they can be used to create a fully customizable look. Whether you are looking to add a bit more volume or a complete hair make-over, bonded hair extensions offer a great deal of flexibility. Since these extensions are attached to your natural hair, if your hair is thin, damaged, or breaks easily, they may not be right for you.
Tape-In Extensions
Tape-in, or weft adhesive extensions, such as Hotheads, are strips of hair attached to your natural hair with the use of adhesive without heat. Rather than individual bonded extensions, weft extensions are a long strip of hair that is sandwiched in between layers of hair. These extensions are quickest to apply and can also be re-used. If your hair is thicker, the adhesive may not be able to stick as well.
Weave or Sew-in Extensions
With sew-in or weave extensions, thread is used to weave the extensions into your natural hair. These extensions are applied to your hair by braiding natural hair and then weaving in extensions onto the braids. These extensions take more time to apply, but stay in place once sewn in.