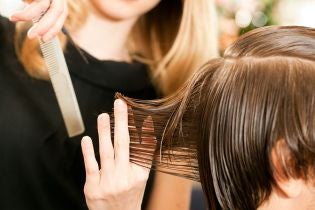 Many people find it difficult to communicate clearly with their hair stylist. If you fail to describe your wishes clearly, you could end up with a hairstyle you were not expecting or did not want. It's vital to learn how to tell your hairdresser exactly how you would like your hair to look. Here are a few tips for you if you are about to visit a hair salon in Marlton . By using the right terminology, you can ensure that your hairstylist understands exactly what you would like them to do with your hair.
Bend or Sleek
If you would like your hair to fall smoothly but not be completely straight, ask your hairstylist to give you a " blowout with bend ." This will provide body without sacrificing sleekness. This technique works best with hair that is shoulder length or longer. If, on the other hand, you would like completely straight, glossy hair, request a "straight and sleek" cut. Ask the stylist to crop your hair to chin length or longer. Apply a little serum afterward to add gloss.
Polished or Undone
If you would like to achieve a look that involves perfectly formed curls, ask your hairstylist for a "polished" look. This will work well with hair of any length, except very short. For a more relaxed, carefree style with looser, messier curls, request an "undone ponytail." This works well with many different cuts, provided your hair is long enough to tie back. The look is easiest to achieve with hair which was not freshly washed that day.
Piecey
If you are aiming for an edgier look, with shape and definition, try requesting a "piecey" style. This will work well with many different lengths of hair, but looks most striking on short hair cut into layers.
Always discuss your preferred style carefully with your hairstylist before they begin to cut your hair. Using the right terminology can help ensure that you both understand the exact look you are aiming for. Your hairstylist can then give you some advice on how to style and care for the cut of your choice.