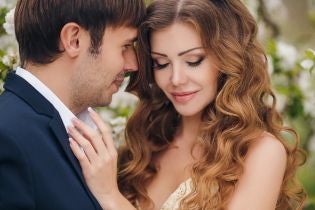 Whether you have long hair or short haircuts in Marlton, having your wedding hair and makeup done professionally is your best bet. Only professional styling can ensure that you will be confident and comfortable on your special day.
As hair salons near you know, your wedding is one of the most important days of your life. When you get married, you want to have the perfect hair and hair color. Your photographs will last a lifetime, and you deserve to look and feel your best. The same goes for your wedding makeup. Even if your normal daily routine involves only minimal makeup, only a professional makeup artist can make sure you look perfect in pictures. Photographs can capture even the slightest blemish or imperfection, and your makeup should be applied perfectly and evenly. If you plan to try a new or dramatic look, having your hair and makeup done at hair salons near you is especially important to ensuring things go off without a hitch. A hair salon suggests scheduling a consultation and trial run far in advance, so you know exactly how your hair and makeup will look when you walk down the aisle.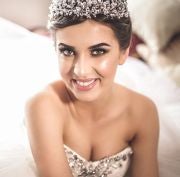 Whether you are getting married or attending a loved one's wedding, it is never too soon to start consulting with hair salons in Marlton for the perfect wedding hair. There are a wide range of style options for women with short haircuts. Whether your style is modern and edgy or classically romantic, your hair salon can offer many different wedding hairstyles. Keep reading to learn more about some favorite styles, including embellished accessories, vintage glamor, and modern edge.
Embellished Accessories
Women with short haircuts sometimes believe they can only have simple and effortless styles. While short hair has the benefit of being low maintenance, you can use pretty accessories to embellish everything from a pixie cut to a shoulder length bob. Modern wedding hairstyles incorporate many different kinds of accessories, including feathers, brooches, clips, and bows. If your wedding has a natural feel, consider tucking a large fresh or silk flower behind your ear. For a contemporary spin, use a dramatic gold or silver comb.
Vintage Glamor
Short haircuts are especially conducive to vintage glamor, including delicate pin curls. For a "Great Gatsby" inspired look, ask your hair salon to create 1920s curls. These beautiful waves may look delicate, but they hold up well in any kind of weather. Medium haircuts can also wear this look. Simply ask your hair stylist to pin your hair under to create the façade of a short haircut. Finish off the look with a rhinestone pin.
Modern Edge
If your style leans toward the contemporary, try pulling your hair back from your face in a sleek bob. For these wedding hairstyles, ask your stylist to use a small amount of mousse to boost your roots. Next, pull your hair back from your forehead and cheeks, smoothing as you go. For an especially smooth look, comb in a light spray gel. Finish off with hairspray. For extra sheen, add a few spritzes of shine spray.
As hair salons near you in Marlton advise their clients, even the best hair products cannot fix split ends. While short haircuts are not necessary, regular trims are the only way to keep your hair healthy and shiny. You can learn more by watching this video.
Short haircuts, medium hairstyles, and long hair are all equally susceptible to split ends. While your hair salon can recommend products to seal off split ends in between cuts, the only way to truly get rid of split ends is by visiting your hair salon for regular trims. If you can't get in for an appointment to hair salons near you, use a salon-recommended product to mask the damage in between cuts.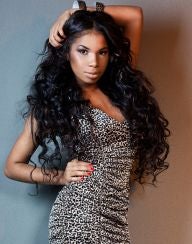 When it comes to hair extensions in Marlton , you have many options to choose from. Hair extensions are more beautiful and affordable than ever. If you want to add length and volume to short hair or even longer hair, it is important to schedule a consultation with your salon ahead of time. A stylist who is experienced placing hair extensions can help you choose the ideal extensions for your hair type, personal style, and individual goals. Keep reading to learn why you should consider type, select color, and remember maintenance when you pick your hair extension.
Consider Type
Even before you visit your salon for hair extensions, you should research what kinds of extensions they offer—and what best suits your hair. The first thing to consider is whether you prefer hair extensions made from human hair or synthetic extensions. Both are ideal for both medium hairstyles and short hair. However, synthetic hair extensions are generally more affordable, while hair extensions made from real hair may be higher quality. Some hair extensions also stay in the hair longer, so you can be comfortable and confident.
Select Color
The next step in choosing your ideal hair extensions is picking your preferred color. Hair extensions now come in both natural colors that blend well with your own hair and fashion colors for an edgier look. If you prefer a natural shade, be sure to schedule a consultation to discuss hair color ideas with your stylist. While some women pick a color that exactly matches their hair, others select slightly lighter or darker shades. These hair extensions create the appearance of highlights or lowlights.
Remember Maintenance
As you consider your options for hair extensions, consider how much time you would like to spend with upkeep. While removable hair extensions can be changed out easily, they are also very time-consuming to put into your hair daily. Bonded hair extensions, cold cylinder applications, and adhesive weft hair extensions are all ideal solutions for long-term and beautiful extensions. Most importantly, these hair extensions can be washed and brushed just like your natural hair.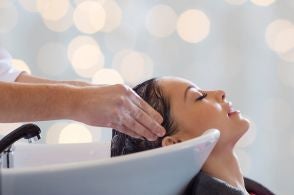 Not all hair salons near me in Marlton are the same. Whether you are interested in hair extensions, hair color, or short hair cuts, Lotus Salon can help you achieve the hair color and style of your dreams.
When you schedule an appointment for hair extensions, a cut, or color, make sure you arrive on time so you can receive your full service. Stylists will do everything they can to accommodate late clients, but try to let us know that you are running behind. If you know you will be unable to make it to the hair salon, contact us 24 hours ahead of your appointment time. We would be happy to reschedule your hair treatment or cut. Tipping at our hair salon is left up to each guest, but our stylists appreciate being tipped in cash. For a hair color, hair cut, or any other service, you can pay for the service itself with a credit card, if you prefer. Finally, we require a $100 deposit for all keratin hair treatments.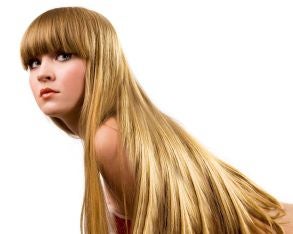 When it comes to hair extensions, hair salons in Marlton are your best bet. Only a hair salon with experienced and attentive stylists can help you find beautiful and natural-looking hair extensions. Hair salons can also bond hair extensions with glue or keratin. If you prefer DreamCatchers hair extensions, your hair salon will not use any heat or glue at all. When it comes to keeping your hair extensions natural, it is important to pick the right color, select an appropriate length, and follow all salon instructions.
Pick the Right Color
Your first step to natural-looking hair extensions is picking the right color. Hair extensions come in a rainbow of colors. If you do not go to a hair salon, you risk selecting the wrong shade, which can reveal your hair extensions to the world. When you visit hair salons, be sure to bring in some photographs of your ideal color. For example, if you have an ashy blonde tone that you would like to warm up with golden hair extensions, bring in photographs of your ideal blonde. If you prefer to stick with your exact natural color, tell your hair stylist that.
Select an Appropriate Length
When it comes to hair extensions, picking the right length can mean the difference between beautiful, flowing locks, and a tangled mess. When you select extensions, be sure to pick a length of hair that you feel comfortable maintaining. While some people find that hairstyles for short hair are more manageable, others are willing to go the extra mile to straighten or curl long hair. You can always ask your hair salon for styling ideas, too.
Follow all Salon Instructions
After your hair salon places your extensions, always follow the aftercare instructions exactly. To keep your hair extensions looking blended and natural, only wash them once every six weeks. This keeps your extensions looking fresh and prevents the color from dulling. Wash hair extensions using a moisturizing shampoo—there is no need to use a color care shampoo, unless they are dyed.

Whether you are interested in short hair cuts in Marlton or prefer long to medium hairstyles, it is important to pick the right cut and style for your face shape. To achieve your best look, always bring in photographs of your ideal hair to your hair salon.
Short hair cuts are not for every face shape. Before you visit the hair salon, determine your face shape and ideal hair cut by tracing your face's outline in a mirror. First, pull your hair away from your face. Next, simply trace your face shape in your bathroom mirror with a dark lipstick. Haircuts should accentuate your best features, while minimizing features you prefer to downplay. For example, if you have a large forehead, do not pick a hair cut with short bangs, as that will put all the attention on your forehead.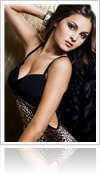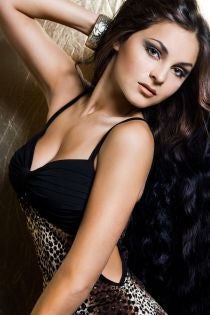 Are you interested in hair extensions in Marlton but aren't quite sure how to pick out the best color? Your first step in choosing hair extensions should be to consult with hair salons near me that specialize in both hair color and extensions. An experienced stylist can match your current hair color or help you come up with new hair color ideas. Your stylist can also help you choose between Perfectress, Great Lengths, Hairdreams, and other kinds of extension. Keep reading to how to color match, color test, and color blend to achieve your ideal color.
Color Match
If you are trying to match your hair extensions to your current hair color, the top of the extension matters most. That means that the part of the extension that will show under your own hair when it is attached is the essential part. First, identify your hair color from the tip to the middle of the strand. The hair color at the root is generally darker and will be hidden by your hair extensions once they are secured with glue, as are Great Lengths and Hairdreams, or through threading, like DreamCatchers.
Color Test
When you have your extensions done at a hair salon, your stylist will hold the hair extensions up in natural light to judge the match. Make sure to ask your stylist to show you which color she selects, so you can be sure to get the hair color that is right for you. Try to choose the color that most closely mimics your natural hair color, and don't be afraid to ask your stylists questions. Hair extensions are an important investment.
Color Blend
If you purchased hair extensions online and the color is slightly off, never panic. Contact a hair salon that sells and places hair extensions. You should also pick a salon that specializes in hair color. Next, simply explain the situation. Most hair salons can easily dye good quality hair extensions to achieve the uniform color and shade you would like. If the hair extensions are lighter, your stylist can create highlights.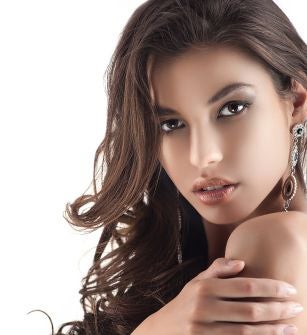 If you would love to have longer hair without having to wait for it to grow, hair extensions in Marlton can be a great option for you. For best results, choose extensions whose color precisely matches that of your real hair. Extensions made from human hair, rather than synthetic fibers, are easier to wash and style and less liable to tangle.
To attach your extensions, first part your hair in two places, level with the highest part of your eyebrows. Using a fine comb, tease the hair just below the part and carefully clip in the hair extensions along the line of the parting. Repeat the procedure on both sides of your head, making sure that the extension are of an even length.
Next, trim the extensions carefully, holding the scissors vertically. For the most natural look, cut them down to no more than three to four inches longer than your real hair. Finally, curl your extensions together with your real hair and apply hairspray to complete the styling process. If you are using synthetic extensions, make sure that they can be curled.