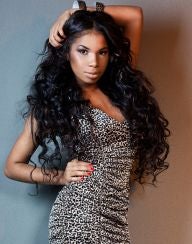 When it comes to hair extensions in Marlton , you have many options to choose from. Hair extensions are more beautiful and affordable than ever. If you want to add length and volume to short hair or even longer hair, it is important to schedule a consultation with your salon ahead of time. A stylist who is experienced placing hair extensions can help you choose the ideal extensions for your hair type, personal style, and individual goals. Keep reading to learn why you should consider type, select color, and remember maintenance when you pick your hair extension.
Consider Type
Even before you visit your salon for hair extensions, you should research what kinds of extensions they offer—and what best suits your hair. The first thing to consider is whether you prefer hair extensions made from human hair or synthetic extensions. Both are ideal for both medium hairstyles and short hair. However, synthetic hair extensions are generally more affordable, while hair extensions made from real hair may be higher quality. Some hair extensions also stay in the hair longer, so you can be comfortable and confident.
Select Color
The next step in choosing your ideal hair extensions is picking your preferred color. Hair extensions now come in both natural colors that blend well with your own hair and fashion colors for an edgier look. If you prefer a natural shade, be sure to schedule a consultation to discuss hair color ideas with your stylist. While some women pick a color that exactly matches their hair, others select slightly lighter or darker shades. These hair extensions create the appearance of highlights or lowlights.
Remember Maintenance
As you consider your options for hair extensions, consider how much time you would like to spend with upkeep. While removable hair extensions can be changed out easily, they are also very time-consuming to put into your hair daily. Bonded hair extensions, cold cylinder applications, and adhesive weft hair extensions are all ideal solutions for long-term and beautiful extensions. Most importantly, these hair extensions can be washed and brushed just like your natural hair.