Make the Most of Your Appointment at Lotus Salon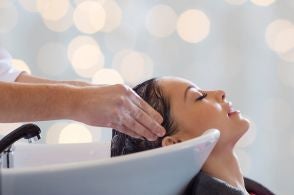 Not all hair salons near me in Marlton are the same. Whether you are interested in hair extensions, hair color, or short hair cuts, Lotus Salon can help you achieve the hair color and style of your dreams.
When you schedule an appointment for hair extensions, a cut, or color, make sure you arrive on time so you can receive your full service. Stylists will do everything they can to accommodate late clients, but try to let us know that you are running behind. If you know you will be unable to make it to the hair salon, contact us 24 hours ahead of your appointment time. We would be happy to reschedule your hair treatment or cut. Tipping at our hair salon is left up to each guest, but our stylists appreciate being tipped in cash. For a hair color, hair cut, or any other service, you can pay for the service itself with a credit card, if you prefer. Finally, we require a $100 deposit for all keratin hair treatments.